'Left faces life and death battle in West Bengal'
By IANS
Monday, May 17, 2010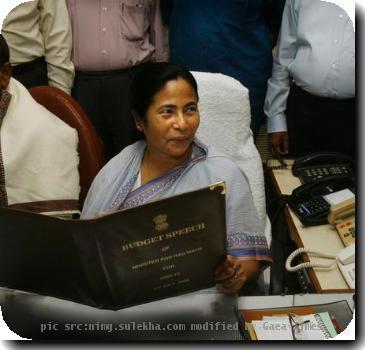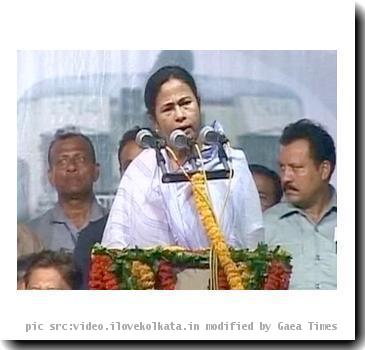 NEW DELHI - For the first time, Left leaders are betraying their jitters, saying in public what the comrades have been introspecting and analysing in their politburo and other inner party forums - that West Bengal's ruling Left Front is facing a "life and death battle" in the state whose first electoral test comes with the local elections on May 30.
They are admitting that the Left is facing its most serious challenge after 33 long years in power in the state.
A senior leader, who spoke on the condition of anonymity as party rules do not allow them to speak out of turn, said the Communist Party of India-Marxist (CPI-M) and its allies were bound to face a severe test in the 2011 assembly elections if the opposition united.
The Congress and Trinamool Congress have failed to forge an alliance in the May 30 election to 82 municipalities in West Bengal, including for the Kolkata Municipal Corporation. But that may not hold true for next year's assembly elections, the CPI-M leader told IANS.
"We have been in power for the last 33 years. In the last Lok Sabha election, we faced a strong anti-incumbency factor. Our government has taken a lot of measures to overcome the crisis. But we still face many problems," he said.
He added that the Left led by his party was facing a "life and death battle" in West Bengal.
He admitted that the municipal elections would be a litmus test for the Left Front which took power in West Bengal in June 1977 and has since won six successive assembly elections.
"It is a challenge. Its result will have a huge impact in the assembly polls," he said.
The Left suffered a major erosion in its electoral support in the 2009 Lok Sabha battle, securing only 43.30 percent of the votes, down from the resounding 50.72 percent in 2004.
That setback came after the Left divorced the Congress-led United Progressive Alliance (UPA) government. The Trinamool joined the UPA after the 2009 Lok Sabha battle.
Another Left leader said that things were going from bad to worse in West Bengal, where the Left had looked unassailable only three years ago.
"All the anti-Left parties, the Congress, Trinamool and BJP (Bharatiya Janata Party), are jointly attacking us. Our workers are intimidated. The Maoists are killing them in some areas," he said.
Knowing that opposition unity will play a vital role in unseating the nine-party Left Front government, Communist leaders say they are sure that Trinamool leader and Railway Minister Mamata Banerjee will seek an alliance with the Congress, the third biggest political force in the state after the Left and Trinamool.
"She will try to forge the alliance with the Congress before the assembly polls," the CPI-M source added.