UN report: 22 nations face protracted food crises
US agency sends election observers to Ivory Coast
Ethnic divide in Guinea widens, threatens election
UN lifts arms embargo on Sierra Leone
UNITED NATIONS — The U.N. Security Council is lifting a 13-year-old arms embargo against the small west African nation of Sierra Leone after being assured that the nation is sufficiently stable following the civil war that ended in 2002.
Fears of election violence growing in Ivory Coast
Nigeria: Nobel laureate launches political party
Liberia ex-warlord cleared for presidential bid
Global spotlight on helping world's poor
UNITED NATIONS — Secretary-General Ban Ki-moon opened a summit Monday with a plea to the assembled presidents, prime ministers and kings to use their power to meet U.N. goals to help the world's poorest by 2015.
Nigeria: More candidates declare for presidency
Nigeria commission asks for more time before poll
Nigeria: Powerful adviser to president resigns
Nigeria's president kicks off election campaign
Charles Taylor's lawyer wants evidence from Mbeki
Gains made, but many pregnant mothers still die
Major Guinea vote postponed by at least 2 weeks
Aide: Nigerian president to run in Jan. election
Doubts growing about Sunday election in Guinea
Violence halts Guinea presidential campaigns
24 injured in clash between rival Guinea parties
Nigerian media mogul reports election threat
Appeals court backs Chevron in Nigeria dispute
Ivory Coast officials approve final voter list
African pop star Youssou Ndour launches TV station
Nigeria's president announces new security leaders
Nigeria to hold presidential election on Jan. 22
Guinea candidates commit to peaceful runoff vote
Togo opposition leader claims police brutality
Embassy official: 2 Spanish aid workers freed
Guinea prime minister denies bias ahead of vote
Guinea proposes electoral law change before vote
Nigeria: Former VP announces presidential bid
Thousands of Senegalese protest power cuts
Nigeria's head party OKs incumbent's election run
Body scanners going unused at Nigeria airports
UNICEF: 155 die in Cameroon cholera outbreak
Ivory Coast long-delayed election now set for Oct.
Ivory Coast prime minister announces election date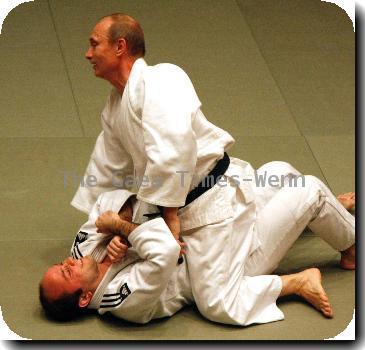 Raid in North Africa kills 6 alleged al-Qaida
Nigeria presidential poll likely held in January
Iran's president: US a global 'dictatorship'
Nigeria: No case against senator with child bride
Iran leader to visit Nigeria as it takes UN post
World Cup Today
JOHANNESBURG — A look at Day 20 Tuesday at the 2010 World Cup (all times EDT):
New meningitis vaccine could stop outbreaks