Coast Guard: Crew to be tried in deadly CA crash
Court seems skeptical on $14 million judgment
Ohio AG to hold summit over parishioner killings
OR pedophile in jail after extradition from Israel
Ashland pedophile back in jail
MEDFORD, Ore. — A child molester who fled after an appeals court tossed out his light sentence is back in an Oregon jail.
Colombian rebels blamed for governor's abduction
2 sheriff's officers badly hurt in Wash. shooting
2 sheriff's officials shot in Washington state
2 sheriff's deputies shot in Washington state
Report: Guinea massacre 'crime against humanity'
FBI: Murders fell 10 percent in first half of 2009
Demjanjuk trial witnesses tell of loved ones lost
Tijuana becomes crucible for Mexican police reform
Venezuela's Chavez launches new police force
AP IMPACT: Tijuana's drug war focuses on police
Iran acknowledges prisoners were beaten to death
Reported sex assaults down at military academies
Proposed CA law to require violent crime reports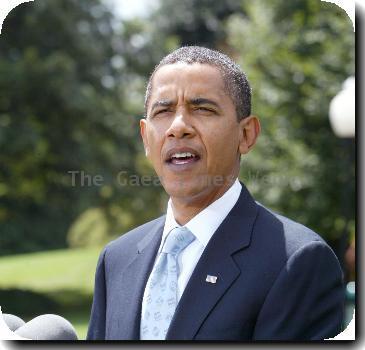 more images
Irish bishop resigns over Dublin sex-abuse scandal
Gunmen fire on Honduran journalist's car, 1 killed
Grammy winner detained on suspected cartel ties
Pa. police chief accused of cover-up ordered held
Pa. police accused of cover-up face abuse suits
Attorney: Fort Hood suspect moved out of ICU
Guinea soldier: I shot the president
CONAKRY, Guinea — Guinea's former presidential guard chief said Wednesday he shot the country's military strongman earlier this month because the junta leader wanted him to take the blame for a massacre by troops of pro-democracy demonstrators in September.
Bail hearing for Pa. police accused of cover-up
Rights activist who protested Honduras coup killed
DNA testing clears man who served 28 years
Pa. police accused of cover-up in immigrant attack
Demjanjuk witness probed for link to WWII crimes
Mexico: Grammy winner sang at drug cartel's party
Gun charge nets trick-or-treater killer 16 years
NC appeals court temporarily halts inmate release
Police: 1 killed in Anchorage hotel robbery
Seattle police killing suspect pleads not guilty
Liberia victims face Taylor's son in US court
Attacker hurls statuette at Berlusconi at rally
Reports: Protester hits Berlusconi at Milan rally
Jailed Amanda Knox tells AP that she's scared
S Philippines grapples with crisis after crisis
Gunmen free 47 hostages in Philippines
PROSPERIDAD, Philippines — Gunmen freed Sunday the 47 hostages they were holding at a jungle hideout in the southern Philippines after government negotiators agreed not to arrest the outlaws for the abductions or past murder charges, officials said.
Militants attack Philippine jail, 31 inmates freed
Protesters damage Calif. university leader's home
Gun deaths tried to fray the thin blue line in '09