Israeli Supreme Court rebukes Irish Nobel laureate
Irish Nobel laureate challenges Israeli detention
Irish government rejects byelections, survives
Ireland hunting down thousands of escaped minks
Cement mixer rams Irish parliament in bank protest
Irish premier denies being drunk, hung over on air
Tony Blair cancels London appearance over protests
Blair may cancel London appearance over protests
Shoe, eggs hurled at ex-Brit PM Blair in Dublin
Kids of 9/11 dead camp with teen victims of terror
Northern Ireland police say Belfast riots waning
Police dodge gunfire in 3rd night of Belfast riots
Belfast faces big cleanup after 2 nights of riots
3 Northern Ireland officers hit by shotgun blast
Iran's foreign minister heckled in Dublin; 3 held
Israeli forces board Gaza-bound aid vessel
Gaza-bound aid vessel tailed by Israeli warships
Israel vows to stop aid ship as it approaches Gaza
Turkish activists land in Istanbul following raid
Turkish activist planes land Istanbul
ISTANBUL — Hundreds of activists deported from Israel following a bloody raid by Israeli commandos on a pro-Palestinian flotilla returned to a hero's welcome in Turkey early Thursday. Nine bodies were on the first plane.
Israeli PM: Gaza blockade prevents rocket attacks
Israel: 5 planes take off with flotilla activists
Israeli prime minister defends Gaza blockade
Belfast cops warn of dissident IRA election attack
Bank of Ireland unveils $4.56B fund-raising plan
New book IDs Sinn Fein's Adams as IRA godfather
1:10 P.M. EDT
THE PRESIDENT: Thank you. Please, everybody be seated. To Speaker Pelosi; distinguished members of the House and Senate; Republican Leader Boehner; Majority Leader Steny Hoyer; my outstanding Vice President and his newest chief of staff — (laughter) — to Prime Minister Cowen and the entire Irish delegation, as well as the extraordinary leaders from Ireland and Northern Ireland — it is my privilege to welcome all of you for this wonderful St. Patrick's Day tradition.
11:26 A.M. EDT
PRESIDENT OBAMA: Good morning, everybody. First of all, I just want to congratulate this sound person right here for having the green earmuffs. (Laughter.) Now, I haven't seen that before. Happy St. Patrick's Day, everybody.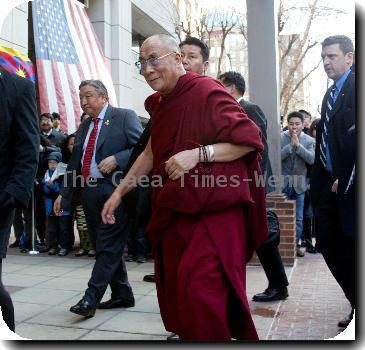 more images
Obama, Irish leaders celebrate St. Patrick's
Report details last acts of NIreland disarmament
Irish defense minister quits over brothel comments
Irish defense minister wins 'no confidence' vote
IRA splinter group disarms; no apology for carnage
Irish National Liberation Army says it's disarmed
US encyclopedia sorry for old Irish Civil War goof
British encyclopedia sorry for Irish history goofs
Northern Ireland talks face criticial day
HILLSBOROUGH, Northern Ireland — The prime ministers of Britain and Ireland canceled their parliament appearances Wednesday to keep pushing politicians in Northern Ireland into a new compromise to save the region's Catholic-Protestant government.
Belfast government faces breakdown or breakthrough
NIreland head steps down after wife's teen affair
Ulster Defense Association says it has disarmed
Irish bishop resigns over Dublin sex-abuse scandal
Irish judges: Gay sperm donor should see his son
3 women challenge Irish abortion ban in Euro court
Irish lawmakers open debate on gay rights bill