Nigeria: More candidates declare for presidency
Nigeria commission asks for more time before poll
Nigeria: Powerful adviser to president resigns
Nigeria's president kicks off election campaign
Aide: Nigerian president to run in Jan. election
Nigerian media mogul reports election threat
Nigeria's president announces new security leaders
Nigeria to hold presidential election on Jan. 22
Nigeria: Former VP announces presidential bid
Nigeria's head party OKs incumbent's election run
Nigeria presidential poll likely held in January
ABUJA - Iran will, under no circumstances, stop its peaceful nuclear activities, President Mahmoud Ahmadinejad has said.
Iran's president: US a global 'dictatorship'
Nigeria: No case against senator with child bride
Nigeria: New election head confirmed by Senate
Nigeria: Ex-governor named as head of ruling party
Nigeria: National Assembly screams over VP pick
Nigeria: Screaming lawmakers approve VP pick
Nigeria: Lawmaker names vice presidential hopeful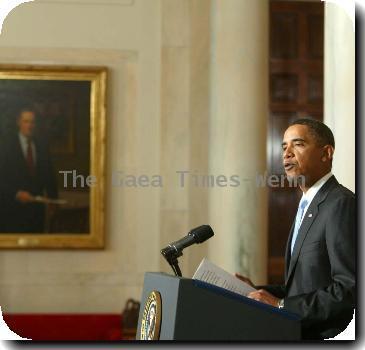 Nigeria's oil region ex-governor freed on bail
North Nigeria state outlaws Islamist sect
ABUJA, Nigeria — A Nigerian government spokesman says the radical Islamist sect whose violent attacks led to fighting that killed 700 people in northern Nigeria last year has been outlawed in the state where the group is based.
ABUJA - Nigerian President Umaru Yar'Adua, who was undergoing treatment for a heart ailment, is dead, media reports have said.
Nigeria: Court removes injunction for ruling party
Ex-Nigerian military leader to seek presidency
Nigeria: Acting president's new Cabinet sworn in
Nigerian Senate approves majority of new Cabinet
Nigeria: Thousands protest for election reform
Nigeria's acting leader presents Cabinet nominees
Nigeria's acting president dissolves Cabinet
Nigeria: Election slated for January or April 2011
Nigeria urged to investigate religious violence
Nigerian Vice president to remain acting leader
Official: Ill Nigerian president has returned home
Bush, Blair attend Nigeria ceremony
ABUJA, Nigeria — Former world leaders George W. Bush and Tony Blair joined Nigeria's elite at a ceremony honoring the political and business establishment Sunday, but one honoree's absence highlighted the endemic corruption and other problems plaguing the oil-rich nation.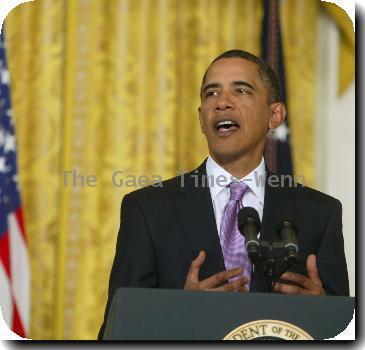 Nigeria: Vice president now acting president
Nigeria: Vice president empowered by lawmakers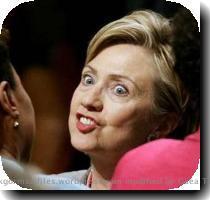 Nigerian Senate votes to empower vice president
Nigeria cabinet: Absent leader capable of ruling
NAIROBI/ABUJA - Nigeria's Federal High Court Friday gave a two-week deadline to the West African nation's cabinet to decide whether President Umaru Yar'Adua is fit to continue as leader.
Nigeria court gives sick president a deadline
Nigerians protest ill president's long absence
Group of Nigerian lawmakers to see ill president