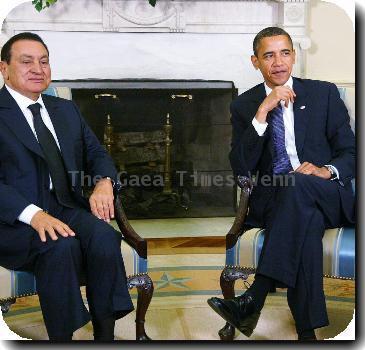 WASHINGTON- Today, President Obama nominated Charles M. Oberly, III to serve as U.S. Attorney.
Mo. Democrat keeps TV ad despite Fox News lawsuit
TO THE CONGRESS OF THE UNITED STATES:
Section 202(d) of the National Emergencies Act (50 U.S.C. 1622(d)) provides for the automatic termination of a national emergency unless, prior to the anniversary date of its declaration, the President publishes in the Federal Register and transmits to the Congress a notice stating that the emergency is to continue in effect beyond the anniversary date. In accordance with this provision, I have sent to the Federal Register for publication the enclosed notice, stating that the national emergency with respect to persons who commit, threaten to commit, or support terrorism is to continue in effect beyond September 23, 2010.
4:14 P.M. EDT
SENIOR ADMINISTRATION OFFICIAL: Let me just start by saying we'll do this on background as senior administration officials. And I just wanted to start by just giving a sense of where we are in Afghanistan. And we like to take these opportunities occasionally to check in around some milestones as they come up.
Guinea vote delays may stoke ethnic divisions
Seattle cartoonist goes into hiding on FBI advice
House panel sets 2nd hearing in J&J recall probe
Today, President Obama met in the Oval Office with U.S. Senator Robert Menendez and U.S. Representatives Nydia Velazquez and Luis Gutierrez. The President reiterated his commitment to working in a bipartisan manner to pass comprehensive immigration reform. This reform must provide lasting and dedicated resources for border security, while also requiring accountability from both individuals in the U.S. illegally and unscrupulous employers who game the system for their own economic advantage.
US officials: Korea warship attack an 'act of war'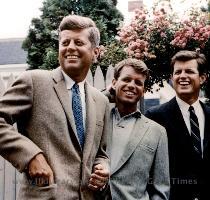 more images
Senate battlegrounds see new round of negative ads
3:43 P.M. EDT
THE PRESIDENT: Thank you. Thank you, everybody. Thank you. (Applause.) Thank you so much. Thank you. Thank you, everybody. Please have a seat. Thank you very much.

Thank you to Ursula and all the board members here. We are so excited about this initiative. And I want everybody to also know that I've got one of the finest Secretaries of Education I think in the history of this country in Arne Duncan, and he is excited about it as well. (Applause.)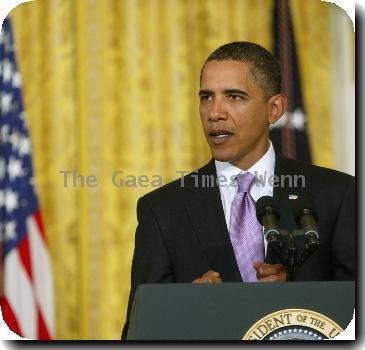 The summer of 1787 was a watershed moment in our Nation's history. In the span of four short months, delegates to the Constitutional Convention in Philadelphia established a Constitution for the United States of America, signing the finished charter on September 17, 1787. With their signatures, and subsequent ratification of the Constitution by the States, the Framers advanced our national journey.
AP sources: Renewed Lebanese military aid sought
NY mayor defends Whitman's spending in Calif. race
"Today, the Senate Foreign Relations Committee voted to approve the New START Treaty with a strong bipartisan majority. I congratulate Senators Kerry and Lugar and all the members of the committee for their hard work and their thoughtful review. There is no question that the New START Treaty, once it takes effect, will protect our security and make the world a safer place. It will further improve our relationship with Russia and enable us to deepen our cooperation on a host of key issues, as well as further demonstrate America's leadership in efforts to prevent nuclear proliferation and nuclear terrorism. The President and I believe the full Senate should give this agreement the same broad bipartisan support shown today by the Foreign Relations Committee and that agreements of this kind historically have received from the United States Senate."

I want to acknowledge an important step forward today that will advance our national security. This afternoon, the Senate Foreign Relations Committee voted in favor of the New START Treaty, and I am pleased that it did so with strong bipartisan support. I called the committee chairman, Senator Kerry, and Senator Lugar, the ranking member, to express my gratitude for their leadership, and I commend the members of the committee for their thoughtful review of this treaty.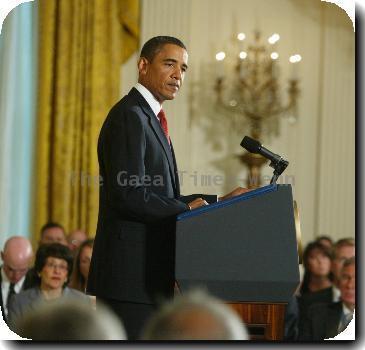 more images
A rundown on the Afghan parliamentary election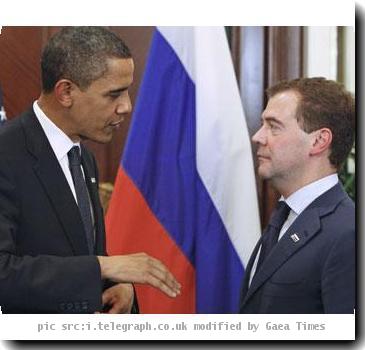 more images
AP-NCC Poll: Not much trust in major institutions