Mulayam non-committal, if voting held
By IANS
Tuesday, July 27, 2010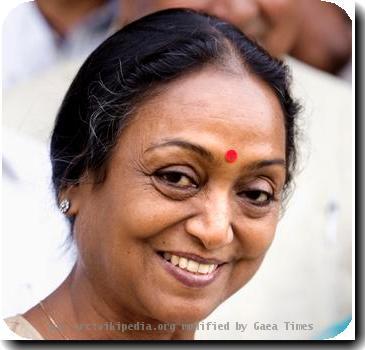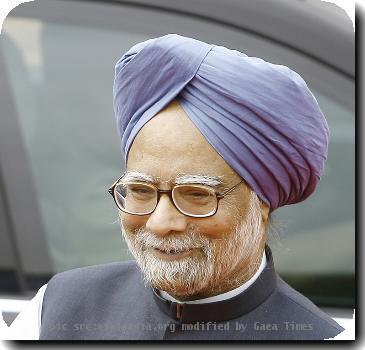 NEW DELHI - Samajwadi Party chief Mulayam Singh Yadav was non-committal Tuesday when asked whether his party would vote against the United Progressive Alliance (UPA) government if Lok Sabha Speaker Meira Kumar agrees for an adjournment motion on price rise and the fuel price hike.
Asked if he is still with the Congress led government, Mulayam said "I'm with you," and refused to answer whether he would vote against the government if there was a discussion on an adjournment motion, which entails voting.
The Samajwadi Party and Lalu Prasad Yadav's Rashtriya Janata Dal (RJD) provide outside support to the Manmohan Singh government. MPs belonging to the two parties, led by the two Yadav's, Tuesday trooped to the speaker's podium in the Lok Sabha, raising slogans against the government over the price rise.
"This arrogant government must bring down prices," Mulayam Singh Yadav told reporters after the house was adjourned for the day due to the repeated disruptions on the price rise issue.
The two Yadavs, who pressed for cut motion a demanding a roll-back of the fuel price hike during the budget session of parliament, had staged a walk out when the speaker put it to vote.
The government says it is ready for a discussion on the issue but not as an adjournment motion.
The BJP and the Left have said the adjournment motions will be moved under rule 56 in the Lok Sabha and under rule 168 in the Rajya Sabha that require voting. While the government has adequate numbers in the Lok Sabha to defeat the motion, the situation in the Rajya Sabha is tricky.
The government and its allies can count on 89 members and the opposition on 104 in the upper house. However, the swing votes of 51 members belonging to parties like the Samajwadi Party, the Rashtriya Janata Dal and the Bahujan Samaj Party, as also smaller parties and independent and nominated members, could make a difference.
The three parties have, in the past, sided with the government but given the general anger over the issue within and outside parliament, they could well decide to vote with the opposition to ensure the adjournment motion passes.
Since the voting is not on a money bill, the government would not have to resign if the adjournment motion passes. It would, however, be a huge embarassment for the government.
Meanwhile, the Trinamool Congress, a key ally of the Congress, said it wanted a discussion on the price rise and the fuel price hike.
However, Railway Minister Mamata Banerjee's party oppsed the demand for a discussion under a rule that entails voting.
"We are in favour of a discussion on the issue of price rise," said Trinamool Congress Chief Whip Sudip Bandhyopadhyay.
He said the opposition could not force the government to accept any demand that entails voting as it would be tantamount to a no-confidence motion.