BBMP Elections 2010 Voter List Declared
By Sayantika, Gaea News Network
Sunday, March 28, 2010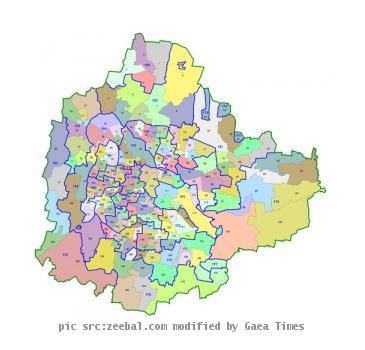 BANGALORE, INDIA (GaeaTimes.com)-The
BBMP Elections 2010 voter list
has been finally announced in the official site of Bruhat Bangalore Mahanagara Palike. As BJP and Congress have gone ahead to mention the campaign for the BBMP election has been quite satisfactory as they have actually gone ahead in distributing election cards for all voters in the house. Every major party has been promising people to provide them abundant supply of water and electricity along with all other amenities which are necessary.
Everyone had been waiting impatiently for the BBMP elections 2010 voter list to come out. The Bruhat Bangalore Mahanagara Palike Elections(BBMP Elections) will witness many a movie stars from the Kannada Movie Industry like Tara, Ambareesh, Jaggesh, Umashri with a couple of others. Reportedly, the BBMP elections 2010 voter list has about 6.6 million Bangaloreans who shall be voting to elect their favorite candidates on Sunday March 28 2010for the BBMP Elections 2010.
The BBMP elections 2010 will elect a civic body comprising of 198 members who will be accordingly chosen from over 1300 candidates. The elections will be patrolled by over 30,000 policemen monitoring over 6,400 polling booths. Reports have fled in that among the 6400 booths around 1,600 are to witness some disturbances during the polling sessions. The BBMP elections 2010 voters list which has been already declared has thefollowing wards and the venue where the votes are to be cast which starts with Ward 7 Byataranayapura at the Vinayaka Sunrise School followed by Ward 112 Domlur at the Domlur club. At Ward 34 there is Gangenahalli at the Staff institute, DGQA Residential Complex, Mekhri School. The BBMP elections 2010 voters list also mentions of ward no. 6 which is Thanisandra and the venue mentioned as to be the Kenneth George English School near Bhuvaneshwari Nagar.