Obama chides Virginia Rep. Cantor for bringing 2,400-page Senate bill as prop at health summit
By AP
Thursday, February 25, 2010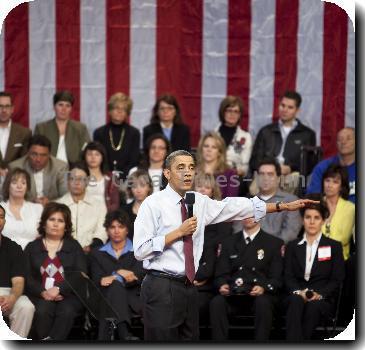 more images
Obama scolds Rep. Cantor at summit for paper prop
WASHINGTON — President Barack Obama scolded Virgina Republican Rep. Eric Cantor for the stack of paper he brought with him to the health summit, calling it the type of political stunt that gets in the way of lawmakers having a serious conversation.
Cantor said he brought a copy of the 2,400-page Senate bill and the 11-page proposal Obama posted online earlier in the week.
Taking offense at the display as Cantor began to speak Thursday, Obama said the "truth of the matter" is that health care is a very complicated subject. He said all the Republican ideas discussed during the first half of the daylong summit would generate a bunch of paper, too.